WARWICK APEX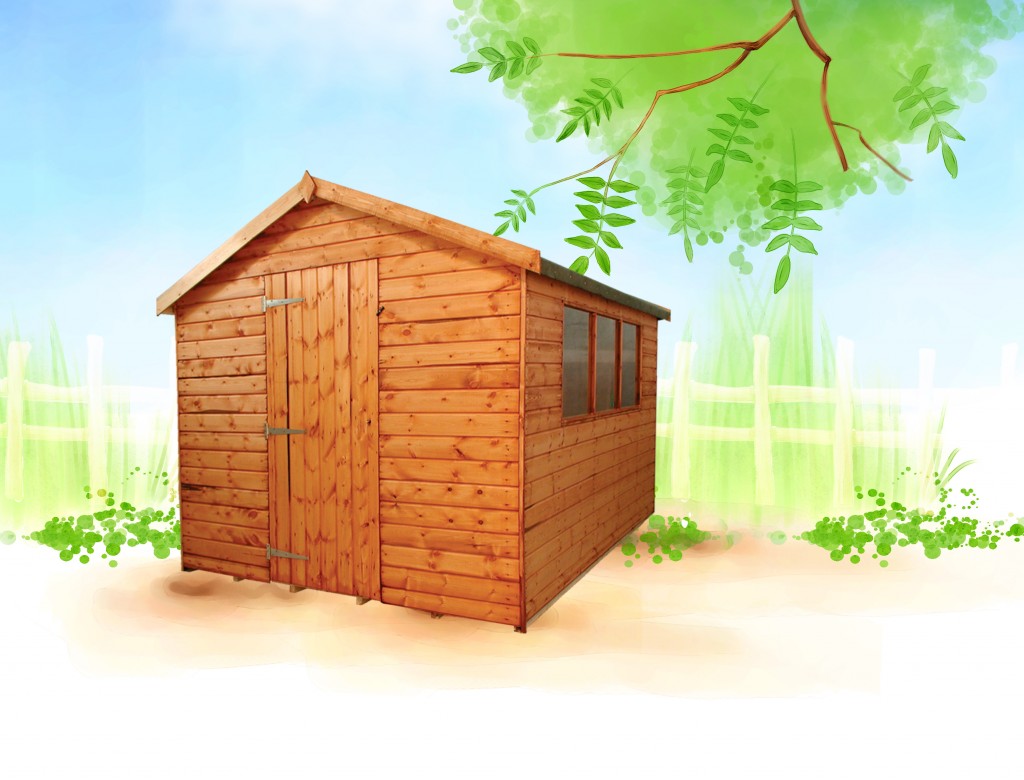 The Warwick Apex: An apex roof shed featuring 15mm tongue groove shiplap on 45mm x 34mm planed framework. Available in a wider range of sizes, the Warwick is supplied as standard with a single fully framed and braced door 790 x 1750mm with lock and key, hung on three galvanised tee hinges. The eaves height is 1.68m.
The Warwick Apex Plus has the added features of 150mm extra height, 45 x 45mm vertical framework and an opening window as standard. The extra height allows a side door to be ordered. The eaves height is 1.8m,
options for both include a extra door or windows, 900mm wide single door or a 1500mm wide double door, The window section can be fitted to either side.
| | |
| --- | --- |
| 8ft x 6ft | £585 |
| 10ft x 6ft | £695 |
| 12ft x 6ft | £795 |
| 14ft x 6ft | £895 |
| 8ft x 8ft | £729 |
| 10ft x 8ft | £799 |
| 12ft x 8ft | £955 |
| 14ft x 8ft | £1,099 |
| 16ft x 8ft | £1,275 |
| 18ft x 8ft | £1,445 |
| 20ft x 8ft | £1,645 |
| 8ft x 10ft | £895 |
| 10ft x 10ft | £1,025 |
| 12ft x 10ft | £1,225 |
| 14ft x 10ft | £1,475 |
| 16ft x 10ft | £1,695 |
| 18ft x 10ft | £1,995 |
| 20ft x 10ft | £2,195 |